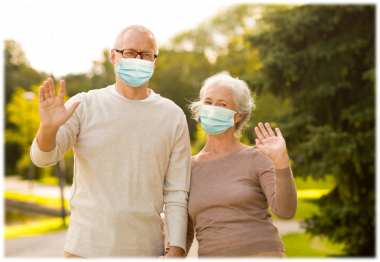 Despite all of the financial uncertainty due to COVID-19, there are ways to protect your finances during the pandemic and market volatility. The market has the ability to rebound. We've seen some of that already.   It is important to remain calm and flexible to maintain financial stability during this time. Focus on the things you can control.
Remain Financially Flexible
According to experts, most sectors of the economy will likely recover quickly once the pandemic gets under control, but in the meantime, deciding what you can eliminate from your spending allows your finances to quickly adapt to our ever-changing economy.  Portfolio values fluctuate in a volatile market, avoid recognizing losses by reducing or eliminating draws from your portfolio.   If you are drawing from your savings monthly, this is a good time for self-reflection to create financial goals you can stick with through a crisis.  We have benefited from a thriving economy for many years, but it is time to practice  caution.
Restructure your spending
It is a good time to try to cut back on your spending.  Reducing your spending can help you    preserve your savings.  Review your monthly expenses to see which ones are truly necessary. Eliminate services and purchases you no longer need.  This will provide you with more financial security throughout the upcoming months.
Prioritize your health 
There is so many unknowns about the coronavirus so remember to embrace the kinds of practices that will keep you and your loved ones safe.  Keep in mind that your health is your most important asset.
Abide by the CDC guidelines, wear a mask, and follow these self-care practices that are helpful in every day living: eat well, stay active, and get adequate rest.
Willamette View Foundation is always here to help ease your financial worries.  Please contact us with your financial concerns so we can work together to protect your financial future.