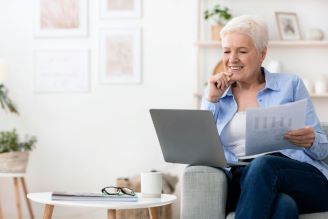 The Foundation offers services which can assist residents with their finances.
The Foundation's Resident Assistance Program will pay part or all of the costs of residency at Willamette View for eligible residents whose assets have been completely depleted. Since the Foundation was created in 1967, we have provided over $11 million in support to qualified residents.
For more than 30 years, the Foundation has provided assistance with finances and arranged for investment management to assist Willamette View residents and to help them maintain their financial security. You and your family can enjoy peace of mind knowing that your financial affairs are being handled carefully and honestly.