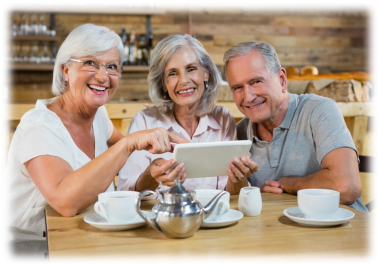 Are you interested in receiving Financial Assistance from the Willamette View Foundation? We have resources that have already been accumulated to help you. Using our Resident Assistance Program does not require the redirection of funds that could be used for other needs of the Willamette View community.
What can the Foundation do for you?
The Foundation can help when ends don't meet. We have resources available to assist with your Willamette View bill when you have out lived your resources.
How do you ask for help?
Just give us a call and we'll walk you through our very easy application process. Your request for assistance will be reviewed by the Willamette View Foundation's Board of Directors, with anonymity, on a case-by-case basis after an evaluation of your specific circumstances.
What are some standards to keep in mind and what is expected of the residents?
Residents are expected to preserve and mange their assets wisely, including maintaining appropriate insurance.
Residents must have used their resources for reasonable recreation and personal expenses, including reasonable charitable contributions and gifts to friends and family.
Residents should strive to live within their financial means and refrain from extravagant spending.
Residents should obtain necessary medical care through economical means based on individual circumstances.