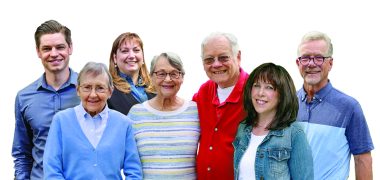 In January the Willamette View Foundation Board of Directors kicked off the "2023 Resident Inflation Offset Grant Program" to help those of you at Willamette View that are impacted the most by increasing costs and economic challenges.
The program gives a grant to each resident who is on a fixed income with $400,000 or less in net worth excluding personal property ($800,000 for couples).
It's a one-time grant of $5,000 to Independent and Assisted Living residents and $10,000 to Health Center residents. The program is for Willamette View residents for the calendar year 2023.
Obtaining this grant is simple and quick and happily many residents have already applied and received their grant check.
If you would like to receive a grant, please request a form by contacting Willamette View Foundation at 971-233-8956. We will send you a form to complete and return to us. All we need is your name, address, phone number, signature, and date. It's that easy. No other information is required and there are no strings attached.